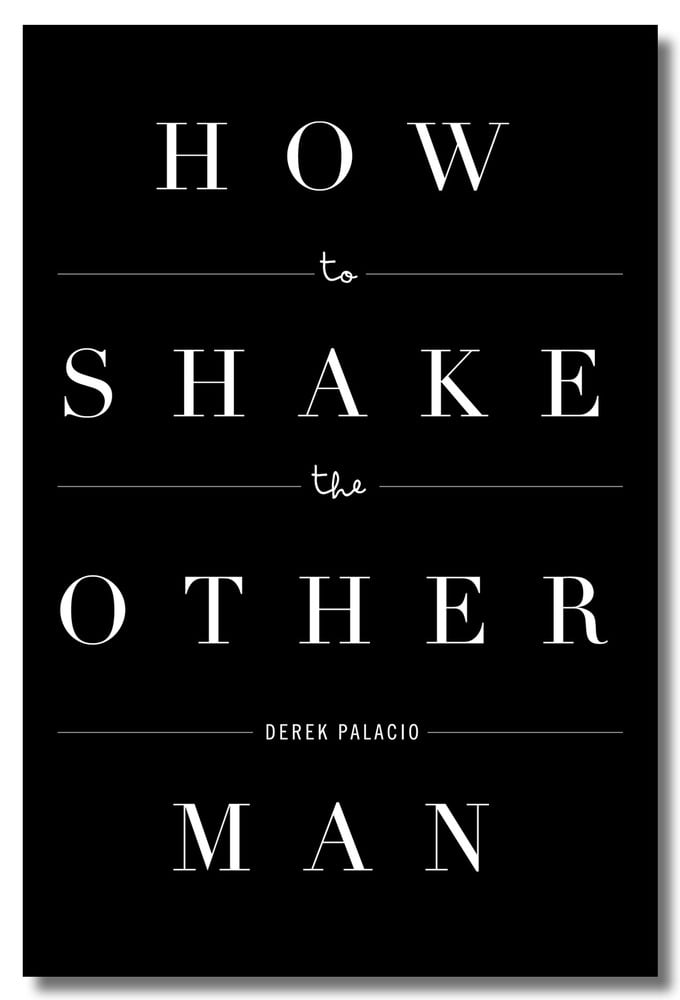 ---
Seven years after leaving his father's home, Javier is growing increasingly restless as he works the streets of New York. But when he is taken in by Marcel, a boisterous, charismatic Cuban with a legion of street coffee vendors, their relationship evolves rapidly into something vital and sustaining.

Determined to keep Javi around, Marcel implores his younger brother, a former boxer turned trainer, to turn Javier into a fighter. Oscar eventually gives in, and pushes the flighty young man towards his debut.
But days before the match, Marcel is murdered.
Bound together by tragedy and circumstance, Javier and Oscar must decide what they owe and want from each other in Marcel's absence. Raw and unrelenting, How to Shake the Other Man is a bruising portrait of brotherhood and the void of love lost.
"A gorgeous vividness inhabits every line of Derek Palacio's seductive new novella. He depicts the life of the body—sometimes languorous, sometimes ravenous—in molten language that shows the tight braid between violence and desire. Reading How to Shake the Other Man is like diving into a ravishing pool from which the reader might not ever want to surface."
—Erin McGraw, author of author of The Seamstress of Hollywood Boulevard
"I've been thinking about Palacio's novella for days: maybe it's the café carts populating its corners and the buzz from the super-charged prose, or maybe it's the unflinching portrayal of the way we bob and weave between intense love and intense pain. Or perhaps it's the wisdom we find in Palacio's rendering of a truly complicated inheritance. Like a great fight, there's an elegance and a brutality here you can't help but admire."
—Jennine Capó Crucet, author of How to Leave Hialeah
"Derek Palacio's novella is as bracing as Cuban coffee, as tough and tender as the boxing coach who wonders what debt he owes to the brother he's lost, and the young man his brother loved. These are men hungry for success, but also for understanding, and Palacio makes their ambition, joy, and sorrow shout from every page. This story is both electrifying and haunting."
—Caitlin Horrocks, author of This Is Not Your City