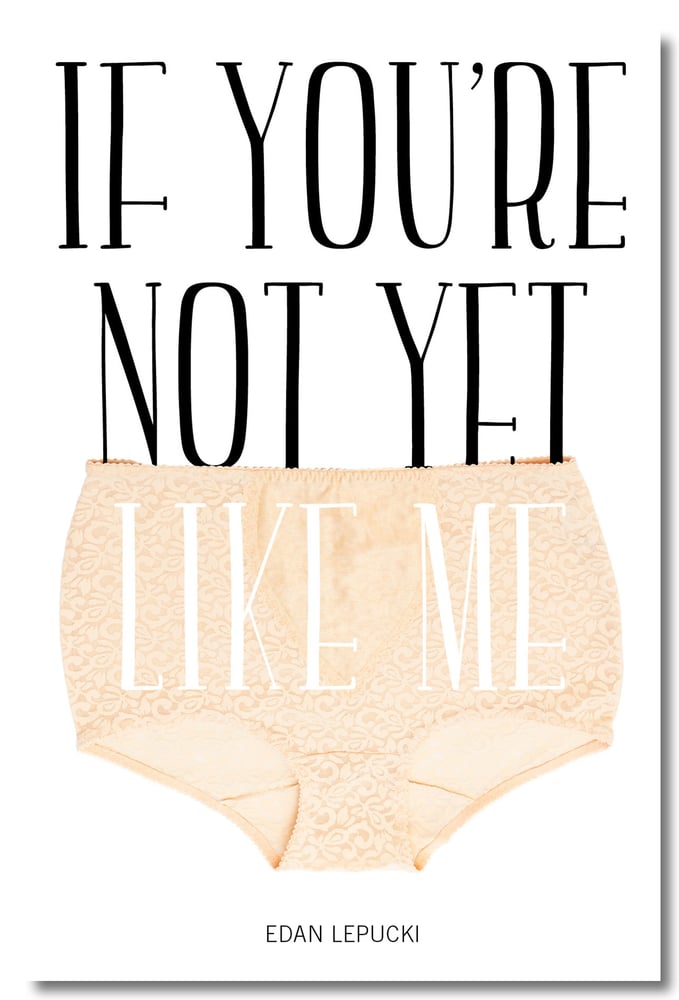 ---
Joellyn—as judgmental as she is insecure—tells her unborn daughter the story of her courtship with an unemployed, terribly-dressed man named Zachary.  The novella is a romantic comedy—if romantic comedies were dark and screwed up and no one got exactly what they wanted.
"Why, when I was reading this extraordinary–no other word for it–novella by Edan Lepucki, did I start thinking of Henry James?  Thinking, specifically, of his adventures in human desire, cruelty, and perversity as found in The Turn of the Screw, The Portrait of a Lady,and other works of highly civilized terror.  Lepucki's work is very much of the here and now–funny, smart, sardonic, and fully sexed–but she goes at her subject with the same flaying relentlessness as H. James.  I'll use that word again: Extraordinary."
-Ben Fountain, author of Billy Lynn's Long Halftime Walk
"If You're Not Yet Like Me tells quite a few damn good jokes before it decides to twist your heart apart. Gracefully written, barbed and biting; a touching meditation on the mistakes we make before meeting the ones who truly deserve our love."
-Victor LaValle, author of Big Machine
"Edan Lepucki's sly, smart novella is never quite a love story—in fact, rarely has the edict 'only connect' seemed more difficult to enact than among her small tribe of underachievers. Sex, however, retains its reliable consequences. And therein lies the beauty and the gut punch of this sneaky, deft book."
-Michelle Huneven, author of Blame