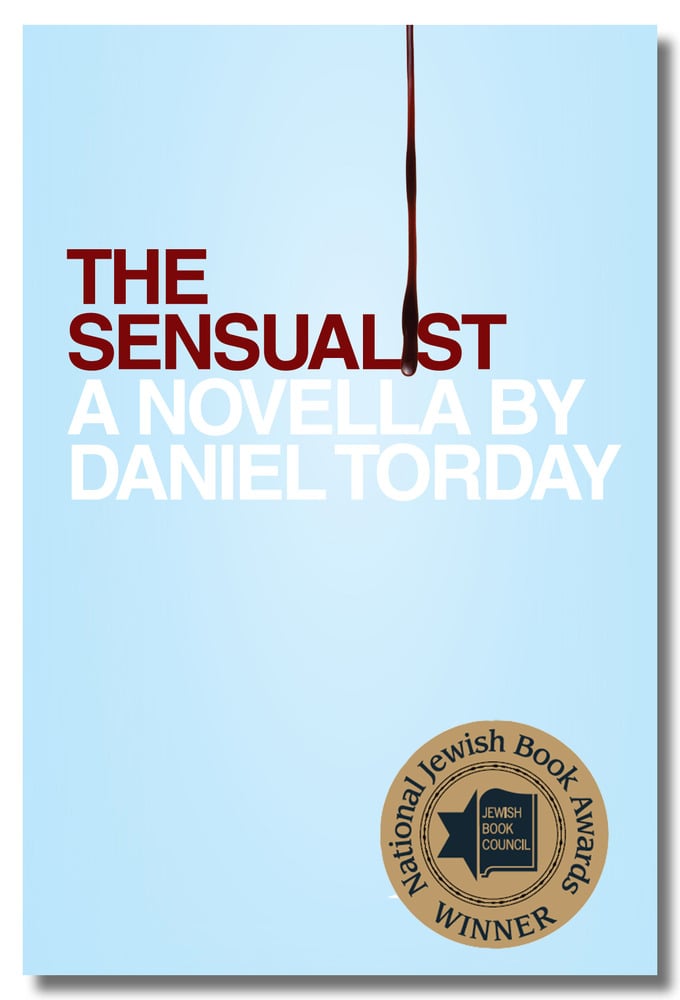 ---
Raised in Baltimore in the '90s, 17-year-old Samuel Gerson is ready to be rid of his high school baseball team, his protective upbringing, and the tight-knit Jewish community in which he's spent his whole life. But when he befriends enigmatic Dmitri Zilber, a recent Russian Jewish immigrant who is obsessed with the works of Dostoevsky, Samuel's world begins to shift. In the wake of his grandfather's suicide, as his life increasingly entangles with that of Dmitri and his beautiful sister Yelizaveta, it sets in motion a series of events that culminates in a disturbing act of violence. A quietly devastating portrait of late adolescence,
The Sensualist
examines the culture we inherit as it collides with the one we create.
"I throw at you, without reservation, this adjective: masterful. This book is fast and warm, fraught and intimate—and no slouch in the funny department, either. Daniel Torday's voice is entirely his own. Baltimore is his. Dmitri Zilber is a brilliant character, and I am in love with his sister. I am constantly happy to be in their presence."
—Adam Levin, author of The Instructions


"Daniel Torday has written an altogether new kind of historical fiction: one that filters the legacy of war through two boys' evolving friendship and its tragic unraveling. Torday shows us how these kids are themselves bullied into committing a crime by events that stretch back to Moscow, the labor camps of the Ukraine. The result is an often-hilarious, always powerfully-moving portrait of adolescence as haunted foosball game. With subtlety, humor, and compassion, Torday gives us a coming of age story that is also a record of war's second life, lived by the generation who never experienced war directly, but who proceed through life in its inescapable shadow."
—Karen Russell, author of Swamplandia!

"Daniel Torday has clearly mastered the acoustics of experience, the mechanics of how the small actions of anyone, of everyone, echo and resonate against the history we all share. With perfectly rendered details of adolescent life in 1990's Baltimore and a large-hearted memory of other times, other places, The Sensualist has the rare, unmistakable quality of feeling necessary. A brilliant debut."
—Robin Black, author of If I Loved You, I Would Tell You This


"In this tenderly told novella, Daniel Torday brings the singular essence of Baltimore vividly to life, and lifts the beating heart of boyhood out of the halls of high school and straight onto the page. But The Sensualist does more than that: quietly, carefully, beneath the surface, it charts the arc of a childhood lost, a life irrevocably turned.  Dmitri Zilber is a character so strongly imagined he'll fill your own imagination for days; Sam Gerson will draw you close as if to your own childhood friend; and the friendship between the two of them will stay with you long after you set this beautiful book down."
—Josh Weil, author of The New Valley

"Charting the course of a complicated friendship, Daniel Torday writes beautifully and believably about the agonies, and occasional delights, of late adolescence. This passionate, powerful and shrewdly observed novella packs a massive emotional wallop."
—Adrienne Miller, author of The Coast of Akron